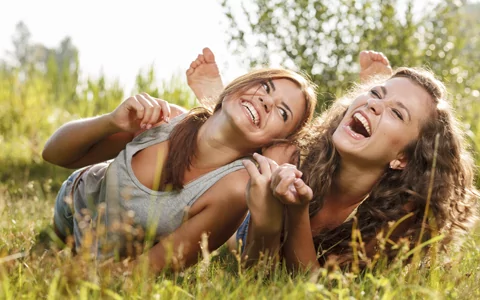 A smile bears a lot of weight on your appearance. You can transform the way you look and feel with simple cosmetic dentistry treatments.
If you are pursuing cosmetic dentistry, you deserve a dentist with extensive experience. Dr. Schaack received additional training from the top cosmetic dentistry educators in the world. He follows detailed systematic processes to ensure quality results. You won't be disappointed with your new smile.
Teeth Whitening
Our dental professionals offer both in-office and take-home whitening options. By using a variety of the most powerful whitening brands, we will give you a customized whitening experience that suits all of your needs. You can expect low sensitivity and stunning results when you whiten at Canyon Lake Family and Cosmetic Dentistry.
Invisalign
Readjusting crooked, crowded, or widely spaced teeth can make you feel more confident than ever. Invisalign is the modern approach to dentistry. These clear aligners provide the patient with ultimate comfort and sophistication while they achieve a flawless smile.
Dental Veneers
Our lifelike dental veneers can do it all. If you have chipped, dull, crooked, or misshapen teeth, ask Dr. Robbie Schaack about porcelain veneers. We provide minimal and no prep porcelain shells that can fix a wide array of dental imperfections.
Smile Makeovers
Are a few smile imperfections holding you back from looking your best? Dr. Robbie Schaack will sit down with you to design a smile makeover plan that is customized to meet your unique goals.
Dr. Schaack will present you with all of your advanced options, and work with you until you are satisfied with your treatment plan. He will provide you with safe and effective cosmetic treatments until you discover the smile of your dreams.
Don't wait to chase the gorgeous smile that you have always wanted. At Canyon Lake Family and Cosmetic Dentistry, we can help! Give us a call today!