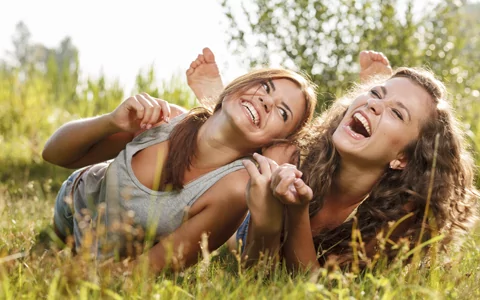 One of the best ways to feel good about yourself is to feel confident in your smile. A smile bears a lot of weight on your appearance and your relationships with others. Smiles are how we connect and communicate with the people around us, even without words.
Here at Canyon Lake Family & Cosmetic Dentistry, we want to help give you a smile you can be proud to share with others through our aesthetic dentistry services—from a simple teeth whitening to an extreme dental makeover for full smile restoration.
Even if you've lived with crooked, broken, or discolored teeth for years, there's still time for you to improve your smile and feel great when you look in the mirror. No matter what it is you'd like to change about your smile, we can help! We're excited to help you transform the way you look and feel with our simple cosmetic dentistry treatments. We can give you an affordable smile makeover.
Cosmetic Dentistry Near Me in Canyon Lake, Texas
If you are pursuing cosmetic dentistry treatment, you deserve a dentist with extensive experience—which we can happily provide at our office! Dr. Schaack received additional training from the top cosmetic dentists and cosmetic dentistry educators in the world, which means he is equipped to handle everything from standard treatments to highly specific procedures.
No matter what kind of cosmetic dentistry you need, Dr. Schaack has the experience to make it a success. He follows detailed systematic processes to ensure quality results so that your teeth makeover, and the self-confidence that comes with it, will last long term! After a mouth makeover with us, we think you'll be smiling that much more often.
Teeth Whitening
Our dental professionals offer both in-office and take-home whitening options, so you have control over your whitening experience. By using a variety of the most powerful tooth whiteners and whitening gels, we will give you a customized whitening experience that suits all of your needs.
What Are the Benefits of an In-Office Whitening Treatment?
With our in-office treatment, we will do all the work for you. You can sit back and relax while we apply the whitening agent to your teeth. Dr. Schaack will be able to answer any questions you might have throughout the procedure.
You'll have whiter teeth in no time, with better results and less tooth sensitivity than you'll get from most whitening toothpastes or whitening strips that you can buy from a store. You also won't have to worry about interpreting confusing instructions—your dentist will take care of everything!
What are the Benefits of an At-Home Whitening Treatment?
While you won't have a dentist on-hand while you whiten your teeth with this option, your doctor will walk you through the process and answer your questions in advance.
Our at-home whitening kit is designed to be effective and user-friendly. We'll make sure you understand your treatment completely before you begin. From there, you'll be able to whiten your teeth in the comfort of your home and on your own schedule. You'll be able to get whiter teeth whenever is convenient for you!
Whichever option you choose, you can expect comfort and stunning results when you whiten at Canyon Lake Family & Cosmetic Dentistry.
Dental Veneers
Our lifelike dental veneers can do it all. If you have chipped, dull, crooked, or misshapen teeth, ask Dr. Robbie Schaack about porcelain veneers. Veneers can strengthen your teeth and make them look beautiful again in several different ways!
What Are Dental Veneers?
Veneers are thin, long-lasting shells that are permanently bonded to your natural teeth in a way that blends in smoothly with the surrounding teeth. Because these shells can be shaped and molded to fit your precise needs, they can take care of aesthetic issues of all kinds!
Veneers can be molded to repair chips, conceal cracks and discoloration, reshape small or misshapen teeth, and more! We also color-match our veneers, so you won't have to worry about a veneer standing out from the rest of your teeth. We provide minimal and no-prep porcelain shells that can fix a wide array of dental imperfections.
There's no need to be self-conscious of chipped or broken teeth when we have an attractive, long term solution right here in our office.
Cosmetic Smile Makeovers
Are a few smile imperfections holding you back from looking your best? Dr. Robbie Schaack can sit down with you to design a complete smile makeover plan that is customized to meet your unique goals. Using a combination of several types of dental treatments—from permanent crowns and dental veneers, to teeth whitening—we can give you the smile you've always wanted.
Even if you've lived with flawed teeth for years, we can help you restore your smile to its beautiful natural state. It's never too late to start!
Our smile makeover dentist, Dr. Schaack, will present you with all of your advanced options, and work with you until you are satisfied with your mouth makeover treatment plan. He will provide you with safe and effective cosmetic treatments until you discover the smile of your dreams. For a more extreme smile makeover, he may also recommend a trusted orthodontist to help finesse your smile.
No matter what you'd like to change about your smile, we can give you a full smile makeover to help make it a reality!
Get the Smile of Your Dreams Here in Canyon Lake, Texas
Don't wait to chase the gorgeous smile that you have always wanted. At Canyon Lake Family and Cosmetic Dentistry, we can help! Give us a call today!