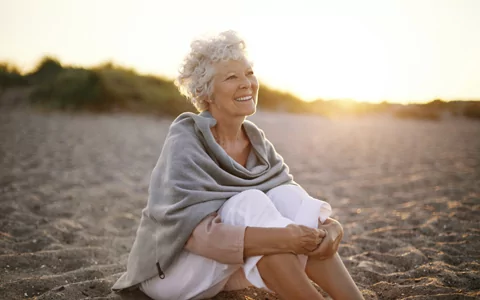 If you've experienced one or more missing teeth due to periodontal disease, accident, or any other cause, you know that it can be distracting and uncomfortable, along with causing other oral health issues. For candidates who want to replace missing teeth, dental implants are a fantastic long-term restoration option.
But what are implants exactly? Dental implants are small, artificial tooth roots that are surgically placed in your jawbone and under your gum tissue. This makes dental implants the only option that replaces both the tooth root and crown.
Dr. Schaack is a skilled implant dentist. He has completed extensive continuing education in dental implant information so that he can best serve you and your needs.
Benefits Of Dental Implants
Our dental specialists at The Canyon Lake Center for Family & Cosmetic Dentistry are excited to help you restore your full smile here in Canyon Lake, TX. Dental implants support permanent false teeth, implant bridges, and denture implants, while they also provide jaw support, and have a number of added oral health benefits.
Dental Implants Are Long Lasting
With proper care and maintenance, dental implants can last a lifetime. Implants don't need any more care than your natural teeth, and can look just as good, if not better! You won't have to worry about any extra maintenance, only standard proper dental care.
Dental implants will also help maintain your jawbone. When a tooth is lost, if there is no tooth or implant there, the jawbone does not know it is needed anymore, and it shrinks smaller. This also changes the appearance of your face and makes you look older. Thanks to dental implants, your jaw health can last longer and you can continue to have a youthful appearance.
Dental Implants Can Help You Look Younger
When you have missing teeth, the jawbone beneath those missing teeth will gradually begin to weaken and decay, causing your facial structure to have a sunken and aged look.
When you replace missing teeth with dental implants, the process can stimulate bone growth and help keep your jaw strong and your face youthful. As a result, you may find that your implants can not only restore your smile, but your jawline and profile as well!
With Dental Implants, You Can Enjoy More Confidence in Your Social Situations
If you have unsecured dentures, you know how embarrassing it can be to have your dentures slide out of place, particularly in social situations. Loose dentures can affect your speech and cause discomfort when food gets stuck under the plate. With dental implants, you can secure your dentures and prevent any slipping and sliding.
It's not only denture implants that can increase your confidence, but standard dental implants as well. It's easy to feel self-conscious about missing teeth, whether they've been missing for days or years. Filling in those gaps with our natural-looking dental implants can help you feel proud of your smile again—both in pictures and in person.
What Is The Dental Implant Process?
Make an Appointment | During your appointment, we will examine you to determine if implants are a good option for you. You do need to have a sufficient amount of jawbone to be eligible for dental implant placement. If your jawbone is insufficient, we can see if you qualify for a bone graft so we can continue with your dental implant surgery to restore your smile.
Dental Implant Surgery | Implant surgery is a straightforward procedure. Dr. Schaack will use a 3D CT scanner to perform an extensive digital planning process with every implant placed. We are able to plan perfect and precise positioning, angulation, and size of the implant with this 3D imaging. Because we are able to do the implant surgery in your jaw virtually before it is actually done in your mouth, this allows for safer implant procedures and significantly less complications.
Next, Dr. Schaack will place a titanium post in your jawbone where your tooth restoration is going to be. This post will be the base for your dental crown, implant bridge, or denture implants.
Our dental team will use a combination of sedation and local anesthesia to ensure you stay comfortable and pain-free during the procedure.
Healing Time | A critical part of implant surgery is healing time. We always allow 6–12 weeks for the dental implant to fuse with your jawbone and become a stable part of your mouth. We won't do any further work on your implant until it has fully healed.
Dental Restoration | Once your implant has healed, we can secure your replacement teeth to the implant.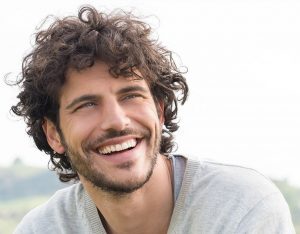 What Kinds Of Dental Implants Are There?
Dental implants can be diverse, with a wide range of different services for different purposes, from mini dental implants to same-day implants. Here's a guide to some popular types of implants:
All-on-4® Treatment Concept implants | With the All-on-4® Treatment Concept dental implants it's possible to restore a full arc of teeth in a day based on only four strategically placed implants. These one-day dental implant restorations can help us give you a full smile in a day.
Denture implants | Denture implants can make removable dentures more stable in your mouth, and they can make permanent dentures possible.
Full mouth dental implants | With full dental implants you can receive implant-supported bridges and dentures for one or two full arcs of teeth.
Individual implants | Your standard dental implant restoration can replace a missing tooth on an individual basis.
Mini dental implants | For people who don't have sufficient jawbone for traditional implants, mini dental implants offer all the stability as regular dental implants, but they require less jawbone volume for the surgery.
Every patient is different, and so are their dental reconstruction needs. Call us at The Canyon Lake Center for Family & Cosmetic Dentistry, and our implantologist Dr. Schaack will help find the best dental implants treatment plan for you!
How Much Do Dental Implants Cost Near Me?
The average cost of dental implants will depend largely on your individual case—full dental implants cost and the All-on-4® Treatment Concept cost will be different than a single tooth replacement. The cost will also change if you do need to have a bone graft before we can place the dental implants.
Here in Canyon Lake, TX, we want you to worry less about the implants cost, and focus more on getting your smile back to its full glory! The cost of dental implants is an investment in your lifestyle and getting back the normal feel and function of your teeth. If dental implants are the best replacement option for you, we can work with you on different financing options.
There's No Time Like The Present!
Here at The Canyon Lake Center for Family & Cosmetic Dentistry we strive to provide you with a variety of dental options. Our general dentist Dr. Schaack will help you determine if implants are the right choice for you. We're happy to answer any questions you might have, from the average cost of dental implants to questions about same-day dental implants or the process itself.
Call us today for an appointment! We're excited to be your Canyon Lake implant dentist.