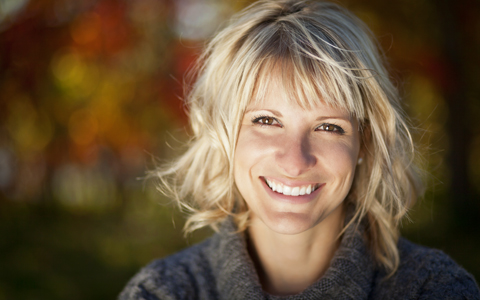 Oral health and whole body wellness go hand-in-hand. Dr. Robbie Schaack is passionate about providing nutritional education and services to ensure his patients' overall wellbeing.
Many patients ask: How is nutrition linked to oral health?
Sugars | The first nutritional habit to consider is your sugar intake. Too much sugar will quickly lead to painful dental decay. It is important to brush the teeth immediately after consuming sugar.
Carbohydrates | Simple carbohydrates tend to be high in sugar, which will increase the rate of dental caries. Bacteria feeds off carbohydrates like fructose, sucrose, lactose, and glucose.
Fiber | Getting enough fiber in your diet can protect your teeth from decay. Fiber cleans the teeth while giving your body good energy.
Calcium | Research has shown that calcium is pivotal to your oral health. Calcium deficiencies are linked to gum disease, weak teeth, and tooth loss. You can meet your calcium needs by consuming dairy products like milk, cheese, and yogurt.
You can safeguard your teeth by brushing frequently, especially after eating. It is crucial to choose the right snacks that promote oral health, including:
Cheese
Peanut butter
Fresh fruits and veggies
Yogurt
Meats
Unsweetened breads
Nuts
Considerations for Pregnancy
Nutrition and oral health become even more important throughout pregnancy. The mother needs top-notch nutritional habits to ensure optimal tooth formation in her baby.
A balanced diet during pregnancy is the best way to guarantee ideal development for the developing baby. Expecting mothers should also brush, floss, and visit their dentist diligently, because they are more susceptible to gum disease during this time.
Pregnant mothers are welcome to ask our staff any questions they may have about proper pregnancy nutrition and oral health.
Nutritional Supplements to Increase Oral Health
Talk to Dr. Schaack before starting to take any nutritional supplements. For some patients, supplements can dramatically improve their oral health and nutritional balance.
Some supplements we may recommend include:
Calcium to promote strong teeth and bones
Coenzyme Q10 to promote gum healing
Vitamins C, A, and E to heal gum tissue
Grape Seed Extract to reduce gum inflammation
Lysine to fight against canker sores
Green Tea to prevent decay and reduce plaque
Clove Oil to relieve tooth or gum pain
Are you interested in improving your whole body health with better nutrition? Contact us to schedule your nutritional consultation today at Canyon Lake Family and Cosmetic Dentistry.