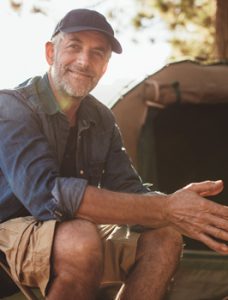 If you're missing a single tooth, particularly one that isn't easily visible, it might not seem urgent to replace it. But the dental implant process is just as important for replacing a single tooth as it is for multiple teeth!
Why Should You Get a Dental Implant for a Single Missing Tooth?
If you're reluctant to start your dental implant procedure for just one tooth, we understand. But the truth about dental implants is that the process will be worth the time it takes. Dental implants can give you increased confidence in your smile, and they can be essential to good dental health!
Your Dental Implant Dentist Can Restore Your Natural Smile
It goes without saying that a missing tooth is often noticeable. If you've lost a prominent permanent tooth, the empty space will catch people's eye when you smile! Fortunately, using the best dental implants will make a missing tooth completely unnoticeable. 
Our dental implants are designed to look just like your natural teeth, from their size and shape down to their color. Not only will your dental implant be functional, but it will complete your row of teeth and boost your confidence every time you smile!
A Dental Implant Will Keep Your Teeth Healthy
Not only are dental implants safe, but they are also very good for your overall oral health. If left uncorrected, even one missing tooth can lead to dental problems in the future. When a tooth is missing, the jawbone underneath it will gradually weaken. The neighboring teeth may also begin shifting to fill the empty space, which can lead to a crooked smile or misaligned bite.
If you've lost a tooth, having a dental implant is the most effective way to keep your jaw strong and your natural teeth healthy. Our affordable dental implants will make a huge difference in your long-term dental health!
Frequently Asked Questions
As your dental implant dentist, we want to make sure you have all the information you need to be completely comfortable with your dental implant procedure. Don't hesitate to ask us any questions you might have—we're excited to make the experience as positive as possible for you! 
The following are a few of the questions we are often asked about single dental implants.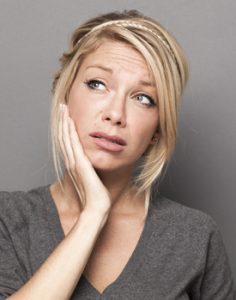 Are Dental Implants Painful?
The dental implant process is not painful. We always anesthetize our patients before treatment, so you won't feel any discomfort during the procedure. Some patients do feel discomfort after the treatment, but this discomfort should be fairly mild and short-lived. 
To further help you along, our team will send you home with our recommendations designed to minimize any post-treatment soreness. Your comfort and peace of mind is very important to us!
What is the Average Cost of Dental Implants? Does Dental Insurance Cover Implants?
Because there are many types of dental implants used for different purposes, the average cost of dental implants will vary quite a bit depending on your situation and your insurance. The price of dental implants for your whole mouth will be much different than the cost of a single implant, for example.
Before deciding to get a dental implant for your single missing tooth, it's important to check with your insurance company to learn how much of the treatment they are able to cover, and which dental implant parts they can take care of. Insurance companies vary widely on how much of the dental implant process they cover.
We will do everything in our power to make sure your dental implant surgery is affordable and accessible for you. If your dentist recommends a dental implant, ask them about your customized dental implant cost and how that can best work for you!
Who Does Dental Implants?
It can be overwhelming searching for "best dental implants near me," and trying to sift through the results. We are happy to be able to offer our exceptional services to you and your loved ones! If you've been looking for excellent dental implants, Canyon Lake, Texas, is the place to be! 
Our Single Tooth Replacement Implants Will Improve Your Smile and Your Health.
If you've lost a permanent tooth and are ready to repair your smile, contact us at The Canyon Lake Center for Family & Cosmetic Dentistry today! We'll be happy to give you a consultation and go over the unique needs for your smile, including the dental implants cost.