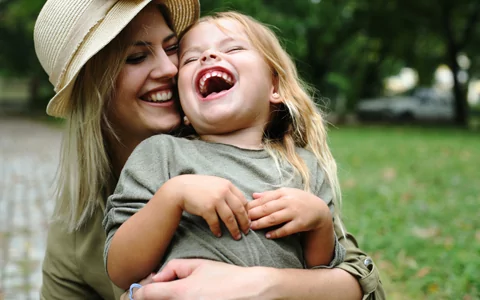 Have you been putting off dental work that you want and need? If you have fears or anxiety associated with the dentist, you're not alone.
What if you could get all of your dentistry completed in one or two comfortable office visits? What if you could finally get the treatment you need without any anxiety or pain?
Sedation dentistry makes perfect dental procedures possible at Canyon Lake Family and Cosmetic Dentistry. Sedation dentistry can help patients who:
Feel stress or anxiety when they think about the dentist
Have severe dental phobia
Have a hard time sitting still for long periods of time
Would like to complete several procedures in one day
Had a bad dental experience in the past
Have a difficult time becoming numb
Have an overactive gag reflex
Sedation dentistry can make dentistry better for young, restless, or nervous patients. Our professionals are qualified to administer all levels of anti-anxiety, sedation, or general anesthesia, based on your unique needs.
Laughing Gas
Laughing gas is a mild form of dental sedation. It is delivered through a breathing mask that is placed over the patient's nose.
Laughing gas will elevate your mood and evoke a sense of calm. It eliminates pain and anxiety during the procedure. You will recover from laughing gas quickly, and may even be able to drive yourself home with your brand new smile.
Oral Sedation
Oral conscious sedation is a simpler choice for patients who dislike breathing masks and needles. This type of sedation can provide a higher level of dental sedation, based on the dosage and patient needs.
Dr. Schaack will provide you with a prescription medication that you can take to induce a mild or moderate sedation. Oral conscious sedation induces a state of deep relaxation that makes you feel calm, peaceful, and sleepy.
General Anesthesia
When a significant amount of dental work is needed, or if a significant level of dental anxiety is present, Dr Schaack uses an anesthesiologist who can put you completely to sleep so that you have no conscious awareness. For general anesthesia, Dr Schaack has a board certified Dental Anesthesiologist who comes to our office to perform the anesthesia services in a safe manner.
Could sedation dentistry reduce your dental fear? Call to schedule your commitment-free consultation at Canyon Lake Family and Cosmetic Dentistry. We would be pleased to assist you.