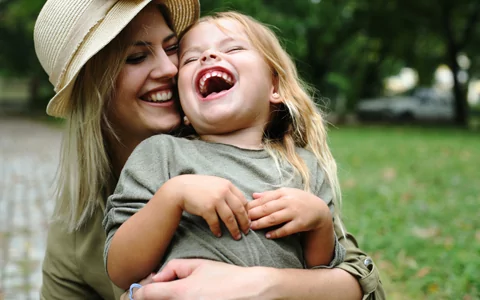 Have you been putting off dental work that you want and need because you just can't stomach the thought of going to the dentist? If you have fears or anxiety associated with the dentist, you're not alone. Hundreds of thousands of American adults experience dental anxiety, and those feelings of fear can make it difficult to get the necessary dental treatment.
What if you could get all of your dentistry completed in one or two comfortable office visits? What if you could finally get the treatment you need without any anxiety or pain? Does it sound too good to be true? At our office, it's possible!
Even if you've struggled with anxiety in the dentist's chair for years, sedation dentistry makes stress-free dental procedures possible at The Canyon Lake Center for Family & Cosmetic Dentistry. Sedation dentistry is particularly useful for patients who:
Feel stress or anxiety when they think about the dentist.
Have severe dental phobia.
Have a hard time sitting still for long periods of time.
Would like to complete several procedures in one day.
Had a bad dental experience in the past.
Have a difficult time becoming numb.
Have an overactive gag reflex.
Sedation dentistry can make dentistry better for young, restless, or nervous patients. Our professionals are qualified to administer all levels of anti-anxiety, sedation, or general anesthesia, based on your unique needs.
Rather than dealing with lingering feelings of stress or anxiety after your procedure, our sedation dentistry makes it possible for you to forget you even went to the dentist in the first place!
What Is Laughing Gas?
Laughing gas is a mild form of dental sedation. It is delivered through a breathing mask that is placed over the patient's nose, and is worn throughout the procedure. We'll always be standing by to make sure the fit of your mask stays comfortable and is correctly in place.
Benefits of Laughing Gas
Laughing gas will elevate your mood and evoke a sense of calm. It eliminates pain and anxiety during the procedure. You will recover from laughing gas quickly, and may even be able to drive yourself home with your brand new smile. This effective treatment paired with fast recovery times makes laughing gas a popular sedation dentistry choice.
To sum it up, laughing gas is a great choice to help patients through their dental procedures for the following reasons:
Laughing gas is effective and fast-acting.
This method is safe for a wide range of patients, including children.
The effects wear off quickly; you won't have to worry about feeling groggy afterwards.
To learn more about laughing gas, and if this form of sedation dentistry can help you, call our office today!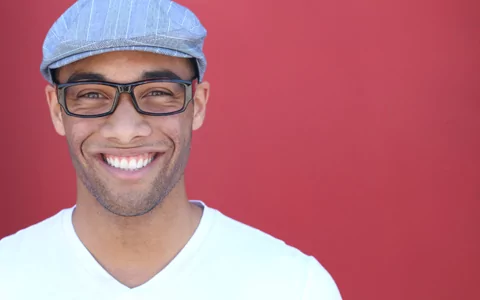 Oral conscious sedation is a simpler choice for patients who dislike needles or breathing through masks. This type of sedation can provide a higher level of dental sedation, based on the dosage and patient needs.
Dr. Schaack will provide you with a prescription medication that you can take to induce a mild or moderate sedation, which means all you'll have to do is take a pill shortly before your procedure. Oral conscious sedation induces a state of deep relaxation that makes you feel calm, peaceful, and sleepy.
Benefits of Oral Conscious Sedation
For those wanting to control their sedation option themselves, oral conscious sedation is the method for you. You can benefit from all the following with oral conscious:
This is the easiest form of sedation to administer—swallow a pill and you're ready!
You'll remain conscious for your procedure, but likely won't remember it afterwards.
Oral conscious sedation can be prescribed in a dose specific to your needs.
Call our office in Canyon Lake, TX, to see if oral conscious sedation could work for you!
Many people have questions about IV conscious sedation, such as "what does IV sedation feel like?" and "how long does IV sedation stay in your system?" Our dental team in Canyon Lake can help answer these questions for you!
IV conscious sedation is a relaxing medicine administered directly to your bloodstream. People have described it as feeling like a warm relaxing sensation gently spreading through their body. Since it is directly administered to your bloodstream, the effects wear off relatively quickly, though you'll still need someone to drive you home from your appointment.
Benefits of IV Sedation Dentistry
This sedation method is easy to monitor and adjust throughout your appointment; these customizable levels of sedation make IV conscious sedation a great fit for adults and teenagers of all temperaments.
IV sedation dentistry is an excellent conscious sedation measure especially for people who have troubles sitting still or are resistant to lighter sedation methods. Its benefits include the following:
A dramatic reduction in pain and anxiety.
It takes effect almost immediately.
Easily adjustable during your dental appointment.
There will be nothing obstructing your face during your procedure.
You also likely won't remember your treatment afterwards!
IV sedation risks are minimal, and you'll be able to recover and return to your daily life quickly. Ask our dental team more about how this method can help you. We're happy to answer any questions you may have about IV sedation side effects or IV sedation dentistry cost. Call today!
What Is General Anesthesia?
When a significant amount of dental work is needed, or if a significant level of dental anxiety is present, Dr Schaack uses an anesthesiologist who can put you completely to sleep so that you have no conscious awareness. For general anesthesia, Dr Schaack has a board certified Dental Anesthesiologist who comes to our office to perform the anesthesia services in a safe manner.
Benefits of General Anesthesia
General anesthesia is the strongest form of sedation available, and it has many benefits including the following:
General anesthesia puts a patient completely to sleep, meaning zero discomfort or anxiety.
You'll feel as though no time has passed when your treatment is over.
Since you'll experience no sensation throughout your treatment, this is the best sedation method for long-lasting or invasive procedures.
General anesthesia is generally only used for more intensive dental surgeries, or for those with unique dental needs, so it may not be right for you. Dr. Schaack is a sedation dentist Canyon Lake trusts, and he can help determine what level of anesthesia you'll need to feel comfortable.
IV Sedation vs. General Anesthesia
It's common to be curious about the differences between IV sedation and general anesthesia, since both are administered in IVs. While general anesthesia puts patients into a temporary sleep, IV sedation will leave you feeling relaxed and at ease, but still conscious during your IV sedation dentistry procedure.
Dr. Schaack will be able to help you find the sedation treatment plan that works best for you.
Learn more about IV Sedation here!
Where Can I Find Laughing Gas, Oral Conscious, or IV Sedation Dentistry Near Me?
Our office in Canyon Lake, Texas, has a full sedation dentistry selection that can help all levels of dental fear or anxiety. Call to schedule your commitment-free consultation at The Canyon Lake Center for Family & Cosmetic Dentistry. We would be pleased to assist you.