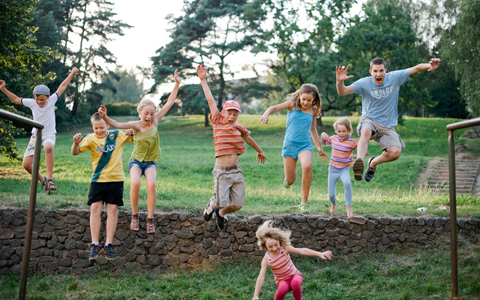 Dr. Schaack and his team are passionate about the way great dentistry can change lives. They are always looking for ways to give back while they transform smiles.
Smiles for Life is a Crown Council charity that we are proud to be a part of! When you receive professional teeth whitening in the months of March through June, 100% of the proceeds go straight to children's charities.
How Does Smiles for Life Work?
Dr. Schaack significantly reduces the patient whitening cost for professional whitening from March through June. Ultradent, creators of Boost in-office teeth whitening and Opalescence take-home trays, donates top-of-the-line whitening supplies to participating offices. We donate our time to execute flawless whitening procedures.
When you pay for your teeth whitening procedure, none of the costs will go to our dentist or team. All proceeds will go directly to children's charities and to the Community Resource and Recreation Center (CRRC) to help feed children right here in Canyon Lake!"
Why Choose Professional Whitening?
When you have stunningly white teeth, your self-confidence will soar. Social interactions and day-to-day tasks are more enjoyable when you feel good about the way you look.
Professional whitening is safer and more effective than over-the-counter whitening methods. Over-the-counter bleaching kits are one-size-fits-all, and they often cause gum and tooth sensitivity. We use powerful whitening products that will minimize sensitivity and produce incredibly white teeth.
Thanks to Smiles for Life, there's one more great reason to whiten your teeth in your dentist's office. Not only does in-office whitening benefit you, but it also benefits children in need.
An Easy Way to Make a Difference
You have a great opportunity to give children in need a reason to smile. You'll find yourself smiling more than ever, too, with your bright and beautiful teeth! Call our office today to schedule your charitable whitening at Canyon Lake Family and Cosmetic Dentistry.